Leadership and Management Workshop
EPIP Chicago's Tool-Kit for New Philanthropic Leaders is a series of workshops built around EPIP Measuring a Leader  program, designed to encourage emerging philanthropy professionals to develop skills and values necessary to be effective leaders in building a just, equitable and sustainable society.
The first workshop in this series will focus on Leadership and Management Skills. Participants will hear from Sharmila Rao Thakkar, Executive Director of The Siragusa Foundation and Julie Walther, Chief Program Officer at The Center on Halsted about their experiences in grantmaking and grantseeking. Sharmila and Julie will lead breakout sessions and individual exercises to help participants hone in on leadership and professional development goals. 
RSVP at: https://www.eventbrite.com/e/the-tool-kit-for-new-philanthropic-leaders-strategic-analytical-leadership-and-management-skill-tickets-16019024333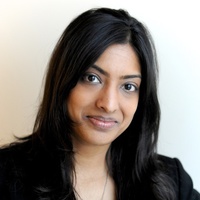 Sharmila Rao Thakkar, MPH, MPA has been working and volunteering in the nonprofit sector for nearly 20 years.  Currently, she staffs a small family foundation in Chicago, IL. As executive director she is responsible for providing expertise on and directing all operational, programmatic and administrative functions of the organization. She guides the board's funding decisions, engages the next generations in their leadership development and provides strategic direction on grantmaking and other grantee outreach and community partnership initiatives.  Sharmila represents the foundation on several committees and at conferences/seminars, where she shares the foundation's experiences and lessons learned in its growth and development as a multi-generation family foundation. She co-chairs the National Center for Family Philanthropy's Non-Family Peer Network and participates as an advisor/mentor in Exponent Philanthropy's Next Gen Fellows Program.  Sharmila also serves on the boards of Allowance for Good, the South Asian Philanthropy Project and the Women's Funding Network, and serves as a troop leader and on the Advisory Council for the Girl Scouts of Greater Chicago and Northwest Indiana. She recently concluded her 6-year term on the board of the Chicago Foundation for Women, where she continues a role on the governance committee and previously also chaired the Asian American (now Women of Color) Giving Council and the board programs/grantmaking committee, helping to develop and refine policies and procedures related to the foundation's community-led grantmaking process.  Sharmila holds a Master of Public Administration from Columbia University's School of International and Public Affairs, a Master of Public Health from the Columbia University Mailman School of Public Health and a Bachelor of Arts degree in International Relations from Brown University.
Julie Walther is Chief Program Officer at Center on Halsted.  She comes to Center on Halsted with extensive work experience in the nonprofit community both in program management and grantmaking. She has worked hard to expand access of factual, inclusive, sexual health education materials to young people. She has served on the board of organizations like Illinois Caucus for Adolescent Health, Crossroads Fund and the Chicago Public Schools Sex Ed Curriculum Review Committee. Prior to working at the Center, Julie served as a Senior Program Officer with both The Brinson Foundation and Girl's Best Friend Foundation, both private family foundations. Before entering philanthropy Julie facilitated several youth leadership programs where young people from underserved Chicago communities designed, implemented and evaluated the programs they participated in. She has a Masters degree from DePaul University in Public Service (Nonprofit Management) and a Bachelor of Fine Arts, with a specialization in Jewelry and Metalsmithing from Southern Illinois University. Julie is a mother of two grade school daughters and works hard modeling active community involvement for her children. She continues to volunteer in the nonprofit and philanthropic community on a regular basis and works to keep the lines of communication open between different generations and also between grantmakers and grantseekers.
Add to Calendar
05/07/2015 09:00:00
05/07/2015 11:00:00
America/Chicago
EPIP Chicago | Leadership and Management Workshop
Check https://www.epip.org/epip_chicago_the_tool_kit_for_new_philanthropic_leaders_strategic_analytical_leadership_and_management_skill for the latest info.
1 E Wacker Drive 20th Floor, Chicago, IL 60601, United States
WHEN
May 07, 2015 at 9:00am - 11am Central Time (US & Canada)
---