Emerging Practitioners in Philanthropy (EPIP) Chicago, Young Nonprofit Professionals Network (YNPN) Chicago, and the All A-Board Alliance (AABA) are coming together for a first of its kind joint YP networking happy hour. Come for an evening of connecting, great conversation and getting inspired with other young professionals involved in community work from across Chicago.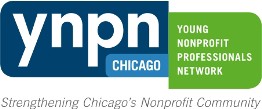 EPIP Chicago, YNPN Chicago and All A-Board Alliance
Emerging Practitioners in Philanthropyis a national network of foundation professionals and social entrepreneurs who strive for excellence in the practice of philanthropy. Our mission is to develop emerging leaders committed to building a just, equitable, and sustainable society. EPIP exists to ensure that emerging foundation professionals are effective stewards of philanthropic resources and all social entrepreneurs reach their potential as leaders. The Chicago Chapter was formed in October 2013 and continues to grow and find its space in the Chicago philanthropic community. 
The Young Nonprofit Professionals Network of Chicago (YNPN Chicago)was founded in 2001 to provide support and resources for young professionals working in the local nonprofit community. YNPN Chicago has since become Chicago's leading organization to connect and develop nonprofit professionals in order to strengthen local charitable and philanthropic efforts and maximize their impact on social change.
All A-Board Alliance is a community for associate boards and non-governing boards to come together and share resources. Many boards have an abundance of talent and energy, but lack resources for board growth and development. Our goal is to create a space (both virtual and in-person) that brings non-governing boards together to share ideas, gain knowledge, and foster support and enthusiasm for the the work achieved by these boards.
RSVP at: https://www.eventbrite.com/e/joint-young-professionals-happy-hour-tickets-18026307170
Add to Calendar
09/02/2015 18:00:00
09/02/2015 20:00:00
America/Chicago
EPIP Chicago Joint Young Professionals Happy Hour
Check https://www.epip.org/epip_chicago_joint_young_professionals_happy_hour for the latest info.
224 S Michigan Ave, Chicago, IL 60604, United States
WHEN
September 02, 2015 at 6:00pm - 8pm Central Time (US & Canada)
---